I've always been a fan of the Dead Mall Series on youtube by Dan Bell. Just something about a place that used to be jam packed with people now being a ghost town is interesting to me. Well the deadest mall in America is only about 60 miles from me. I've wanted to go for awhile now but never have until a few days ago. Here are some pictures I got while in there.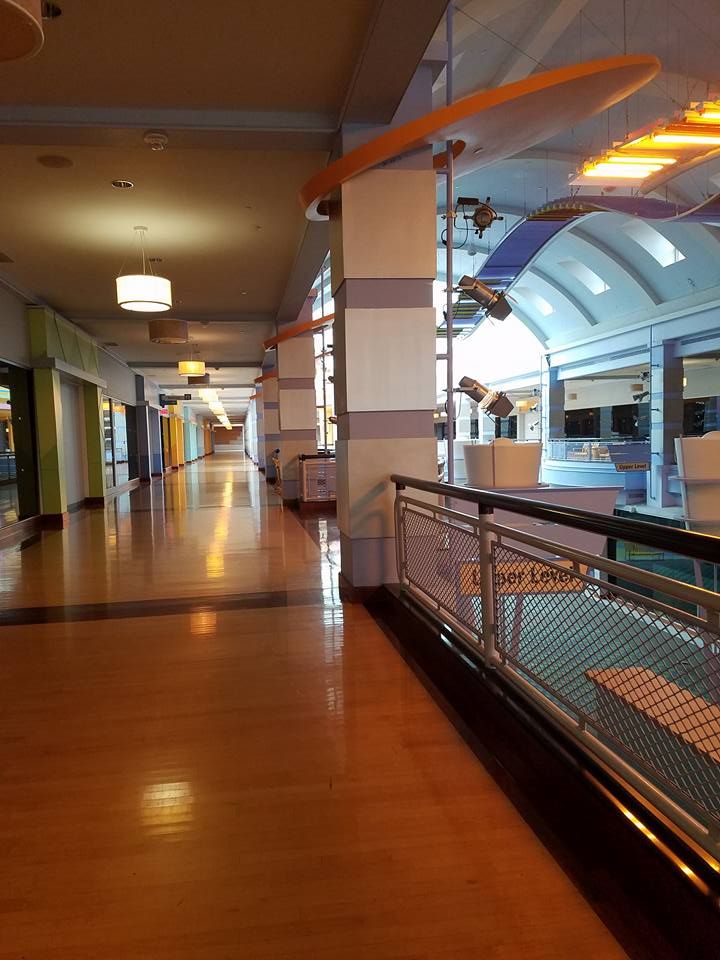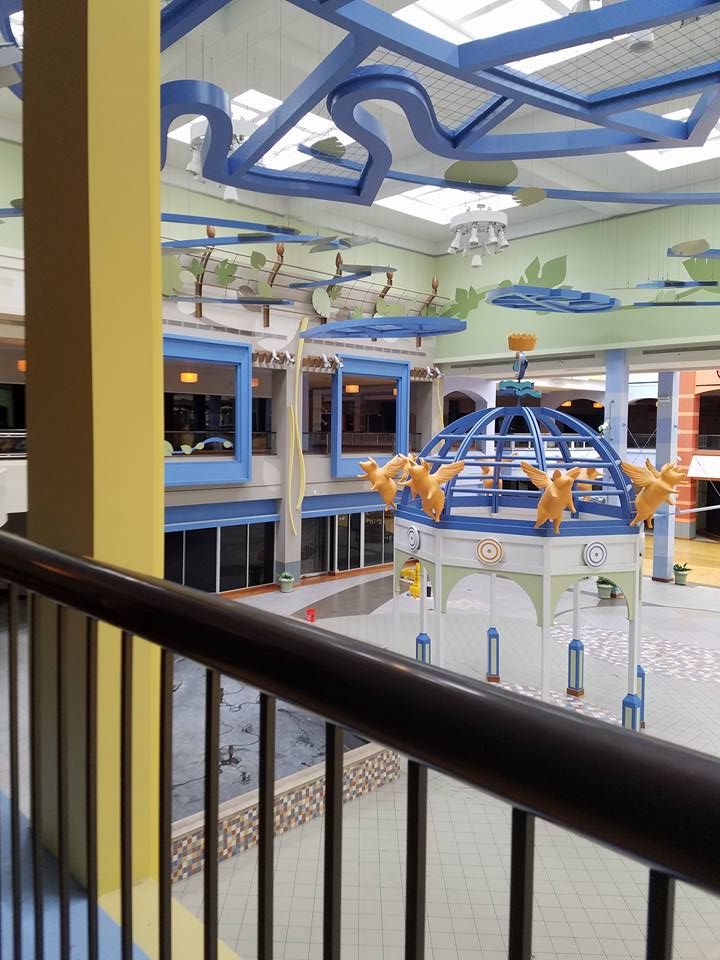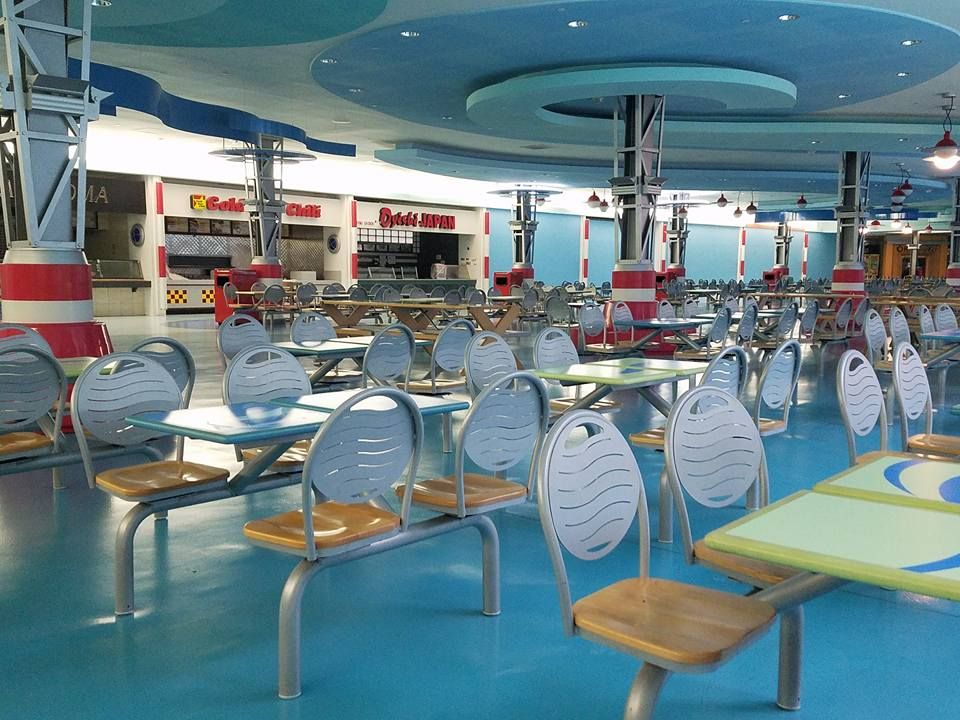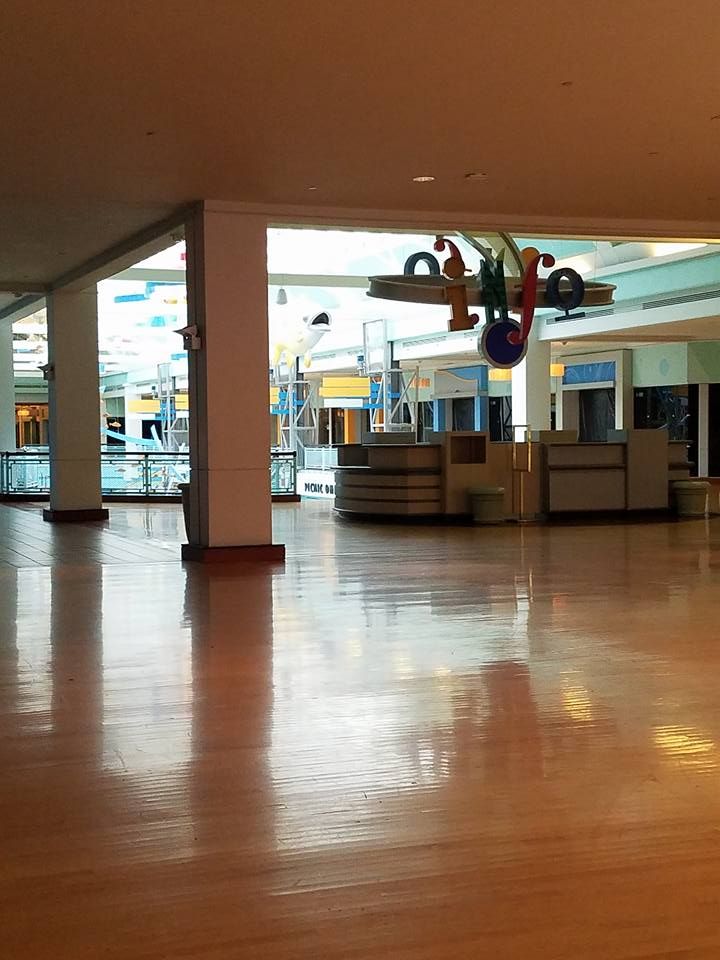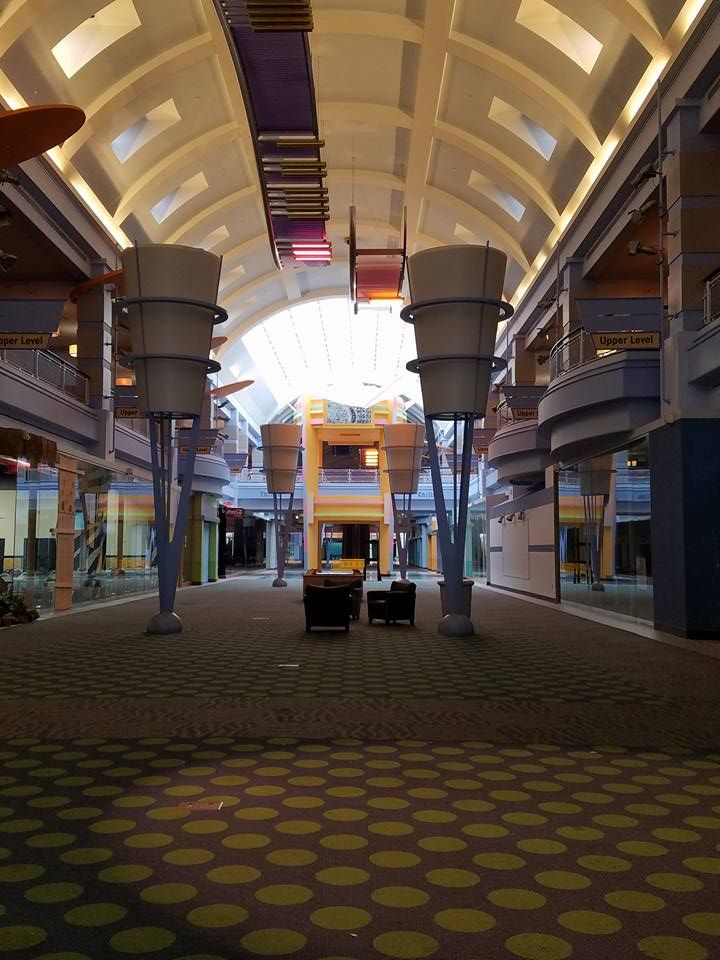 It was amazing! When I first walked up I thought, oh idk it may be closed now it doesn't look like you can go in. But as I walked up to the door and pulled it.... it opened! The sound of absolute silence as you walk in is incredible. In alot of dead malls it is so quiet that all you can hear is the sound of the escalators running. None of that here because the escalators don't run! They are still opened to be used as steps but they probably haven't run since around 2014 or so.
There are literally ZERO stores open in the mall. There are 3 anchor stores still open though. Bass Pro Shop, Kohl's and Babies R Us. I found it pretty funny that Babies R Us did have a mall entrance but the gate was pulled down so it was unusable! The only remaining place of business is a place called Legacy Arcade. You can check them out here if you are interested
www.arcadelegacyohio.com
I mainly went just to check out the dead mall but having an arcade with all free to play machines was just a bonus! The rate for the arcade is $5 for 1 hour, $8 for 2 hours or $10 for all day. I didn't know how long I'd be in there so I was prepared to just pay $10 for the all day rate to help support them and whatnot. The arcade isn't even one of the store fronts close to the main entrance that people use. I walked around the mall just enjoying the deadness of it for quite awhile before I even found the arcade!
So anyways, I walk into the arcade and stand where the front counters are because I know you are supposed to pay before you go in. I see a man walking towards the front that clearly works there and he walks right past me. Umm, ok. There were actually quite a few people in the arcade. I stood at the front for a good minute or two and nobody acknowledged me, so I just walked right in! The first machine I play is Time Crisis, as I used to have it for Playstation and really enjoyed it. I shoot about two people, then the third guy pops up and no matter what I can not shoot him! Even pressing the gun right to the screen doesn't work. Hmmm. ok this machine is clearly broken. Oh well onto the next. Next I play San Francisco Rush 2049, and it played damn good. The force feedback wheel worked fine, I picked manual transmission and the shifter worked great!
So far the arcade was not what I expected it to be but I still pressed on. Next I see a Scud Race GT machine. Alright! I used to play this at a local theater back in the day. I first sit down into the left seat and notice the speakers in the seat is giving off an annoying high pitched buzz. No problem, I'll just use the right seat. The right seat was in bad condition with all of the padding tore up, oh well no a huge problem. Then once I sit down I realize the seat is moved all the way forward and the bar to move the seat forward or backwards is missing. So I cram myself into it and do one race with my knee pressed hard against the dashboard the entire time. I didn't use the brake or really let off the gas much the entire time since I was so crammed into the machine! It was ok playing it, but would have been much better had the seat worked or the left side speaker not been buzzing the entire time!
Next I see a wall of around 5-7 pinball machines. I love me some pinball so I go over to play. The coolest looking machine with was called Firehouse or something like that was powered off. So the first machine I pick I press the start button and nothing happens. I press it again and realize the start button is working as it resets the score but the ball never comes out. So I move on to another machine, this one the ball comes out no problem but the left flipper only works maybe 1 out of ever 10 times you push it. So next I move onto a machine called Laser Cue, it worked great no problems and I played a few games on it. I didn't do great at it and even though it worked fine, I could see what looked like scotch tape on places of the playfield which couldn't have been effecting the ball in a positive way.
At this point I'm pretty dissapointed in the arcade. They did list an OutRun machine on the website and I want to play that before I leave. Oh there is the OutRun machine.....but it is a stand-up model and the gas pedal is missing and it just a metal bar sticking out. Whatever, I might as well play it! I start it up and the CRT is in bad condition, all the clouds have a weird pink shadow on them, I make it to the first left/right choice and just abandon the game. Then I played some Circus lightgun game, which functioned fine but was just a shitty game. It is time to leave but before I do a see another sit down driving game. I can't remember the name, it was some Tokyo Extreme Racer type game. I play it and select manual transmission, at some point in the race I realize either 5th or 6th gear doesn't work on the shifter. I think it was 5th as I did still win the race, but going between 5th and 6th gear gave no change to my RPMs.
I left the arcade pretty dissapointed even though I had gotten in for free. Had I paid the $10 to get in I would have been really dissapointed. They do have a big projection screen and another station where you can play just about any console on it, but I had no interest in that. If I want to play something like that I can do that at home! I wanted the feeling of the original arcade cabinet!
Another thing worth mentioning is that most of the mall was a little warm, which I don't blame them for not running the AC in the whole building. But even the arcade was a little warm, next door to the arcade is a closed storefront full of arcade machines which I guess the arcade is planning on fixing or whatever. I walked up to the metal gate to take a look inside at the machine and man it was ice cold in there! The only other place I noticed the A/C running was close to an entrance that had a little playground type of thing. I also peeked in a random closed storefront with a curtain blocking it. I moved the curtain aside and saw that it was also full of arcade machines.
A long post I know, but in closing if you live close by (Melancholy) and you have any interest in dead malls I would definitely visit the Cincinnati Mall while you still can. One more experience I had while in the mall. There was a young girl by the candy machines (which the candy is probably a decade old) asking for a quarter, probably 15 years old or so. I didn't have one. Upon getting closer to the girl I realized she must have been in her 20s. I was there with my girlfriend, we walk past her and she proceeds to following us! Saying that ohhh this mall is creepy! How long has this mall been like this? Does anybody even work here? I try to be nice and say I don't know to all of her questions. You know those things at Malls that look like a black hole or whatever and you are supposed to drop a coin down them? This random girl then gets into that thing and sits in it! It was then that I reached the playground type thing where the AC was running. She stopped there and I continued down this wide huge empty corridor. I get to the end and realize oh shit, there are no escalators down here! I will be forced to pass this girl again! So I turn around and walk back towards the playground thing, as I get back there sure enough there she is! But she just says you guys have a nice day, I say you too. Then she says aww are you guys on a date? Thats sweet. That was the last I saw of weird dead mall girl. She must have been on some sort of drugs