Ok.. So slot cars are pretty damn fun!! (and cheap*)
So last year I bought a bunch of used stuff from various places, fixed it all up played with it and then sold it for better stuff.
last month I sold the last of all the restored stuff to fund it for real, so I went out last week and got this lot: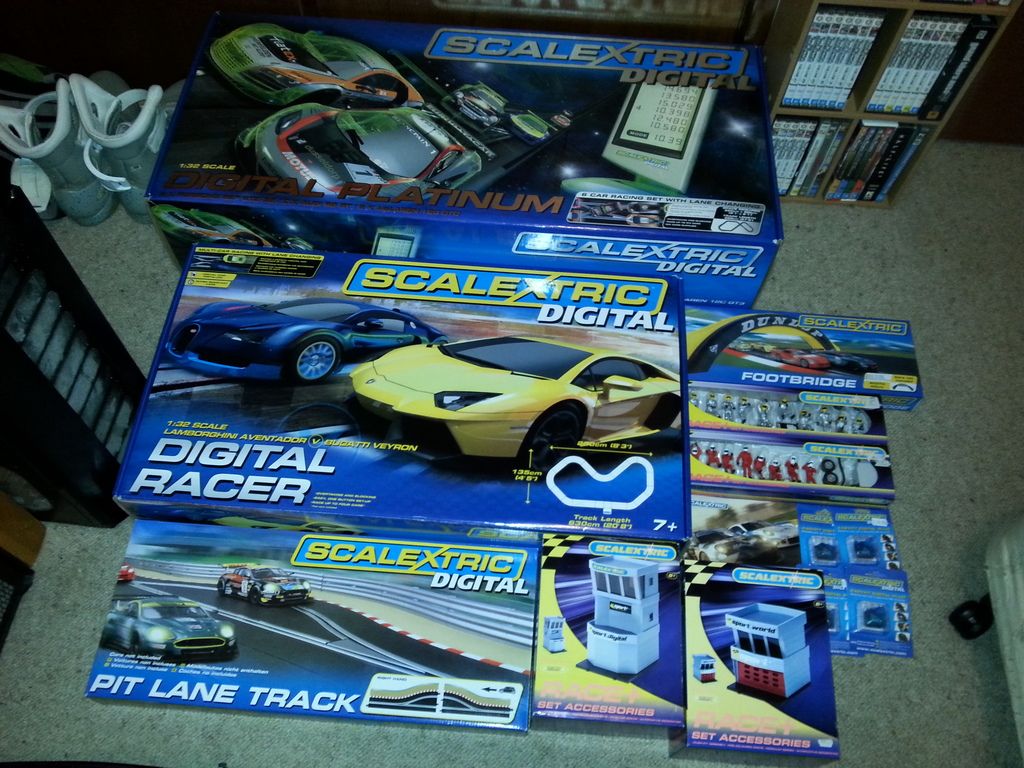 about $1700 worth to use the cars I've been collecting for a while: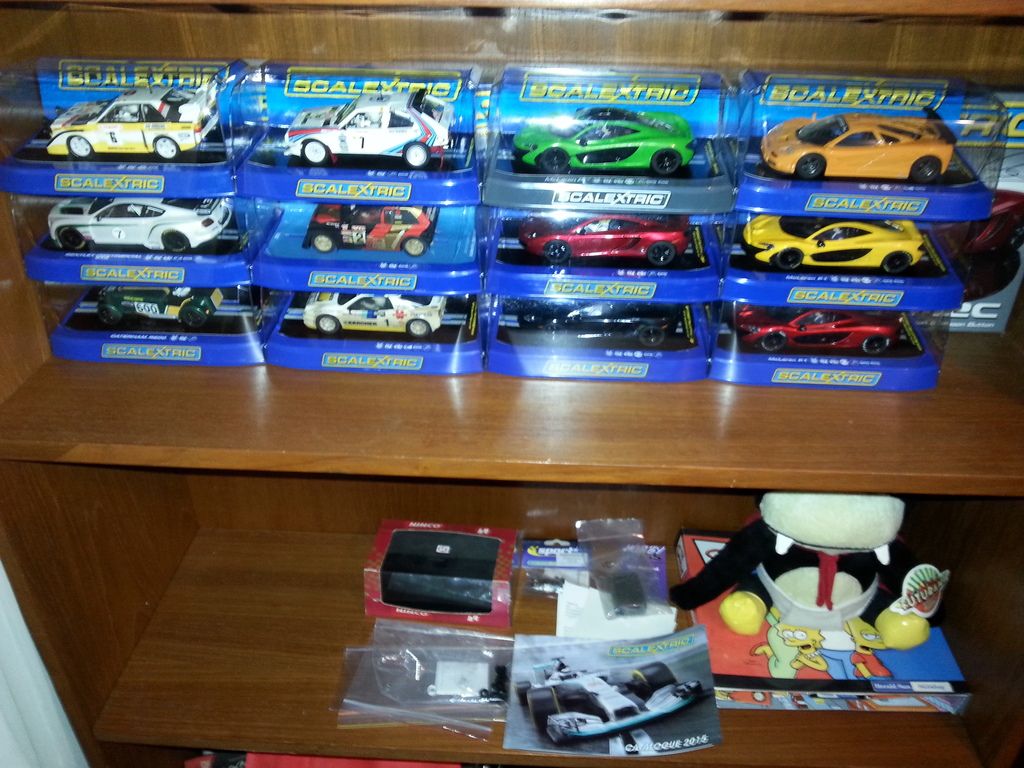 about $650 all up.
So yeah. it's all amazingly fun, and it's a hobby I can actually afford, and enjoy.
(*cheap compared to model trains, R/C anything, drinking, computers, video games.. Basically any hobby I've ever had)
And with the state of my net going to shit again, and me not wanting to keep complaining just to keep it useable, this is how I'm using my time these days.