To all of you doubting if I am the real Calavera this should be all the proof you need!
Recent pickups:
Soundesign 5994B from the late 80s, Features a dual-cassette + 8-track and even a record player! The record player is separate from the main unit. The record player has red and white RCAs and a Sega Genesis style adapter plug which plugs into the main unit to get power. So it can really only be used with the 5994B unless you rigged up your own power cable. I think these are pretty rare to find, especially with the record player. Cassettes, 8-track and record player all work! $5 for the main unit + $5 for the record player. $10 total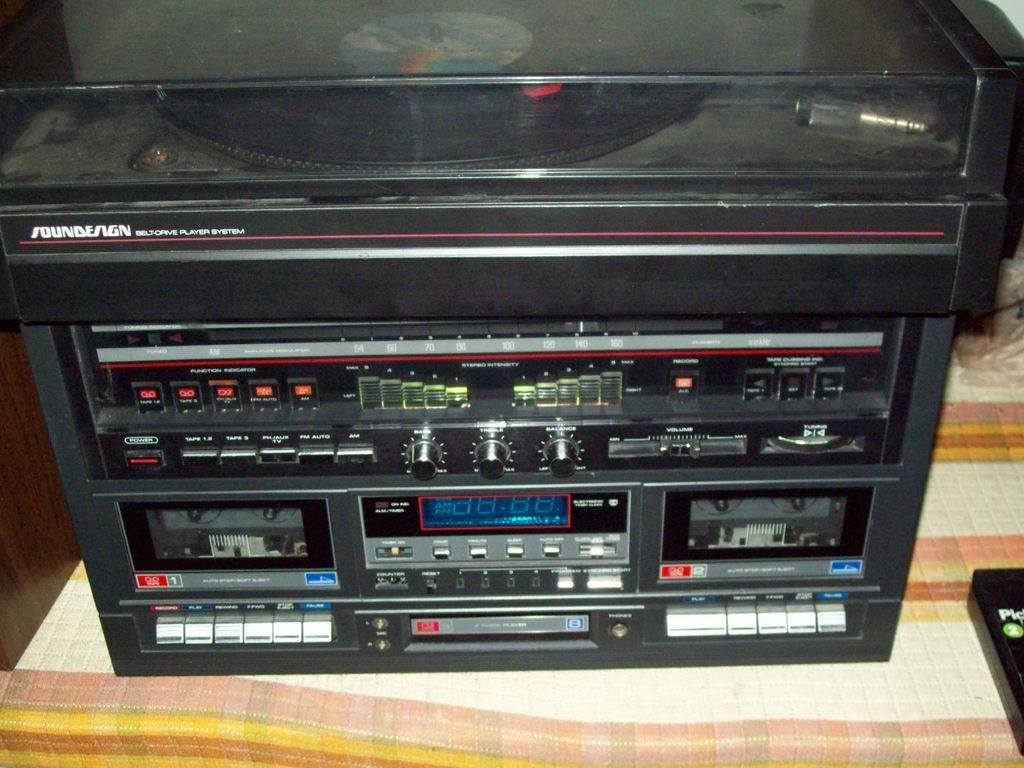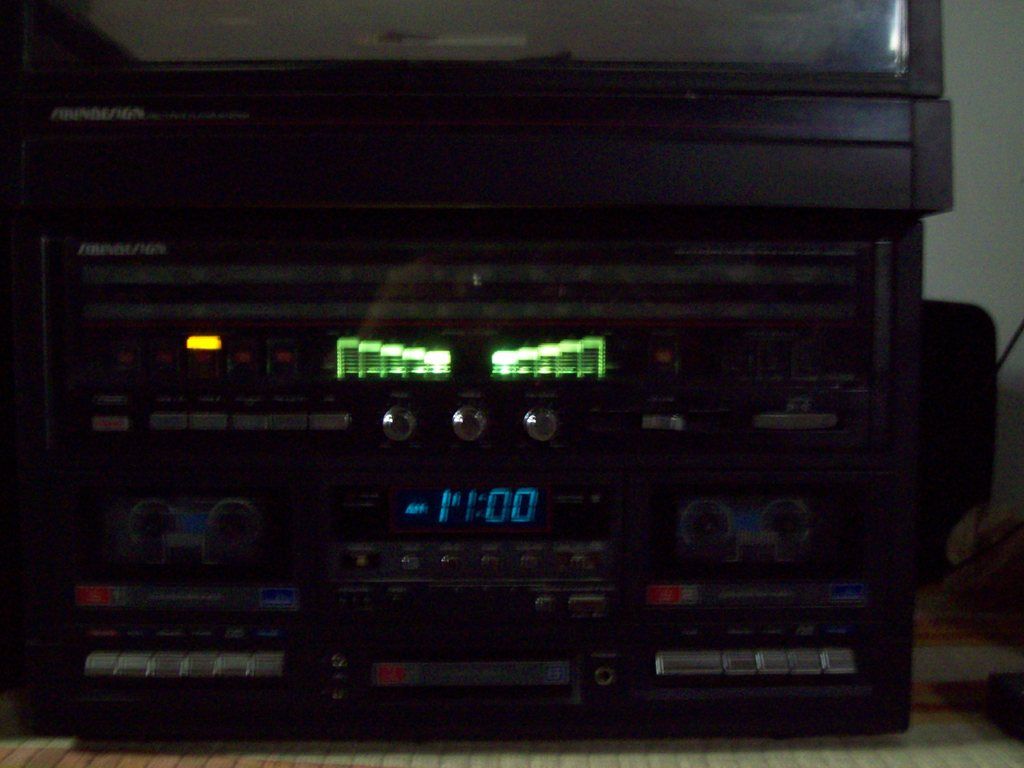 Sony Boombox with MEGA BASS!!!! I've got many boomboxes but for $6 with everything working I couldn't pass it up.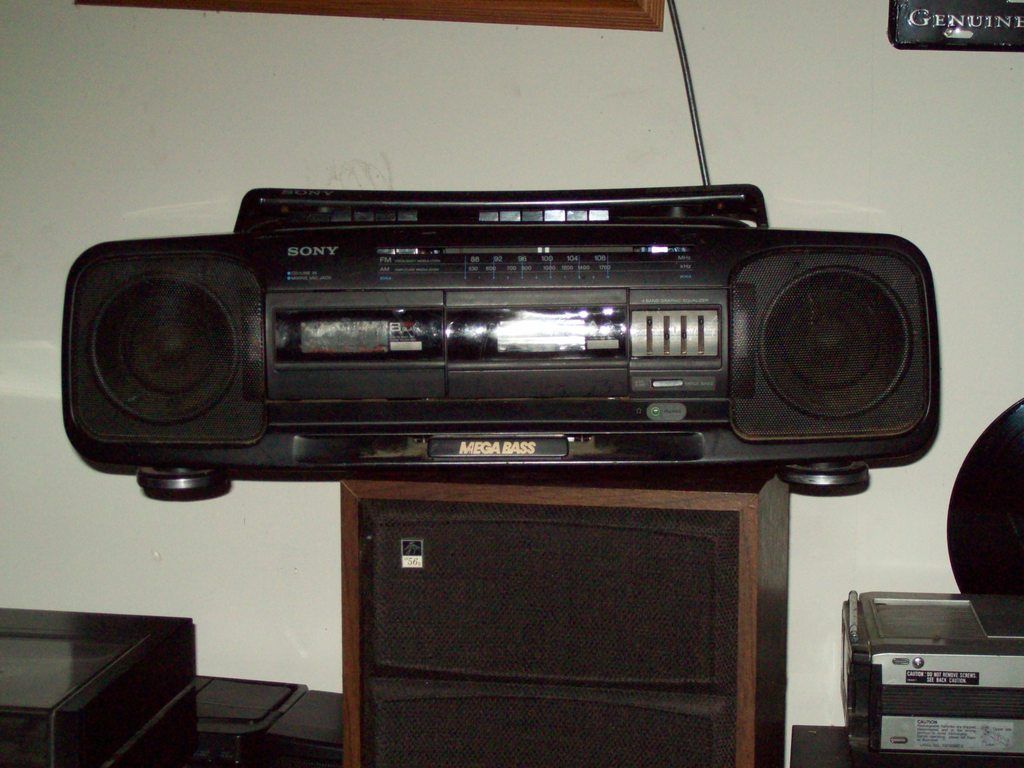 Optimus Stereo Reciever, always nice to have an extra one hand for testing out things like cassette decks and record players which need to be hooked into some kind of amplifier $2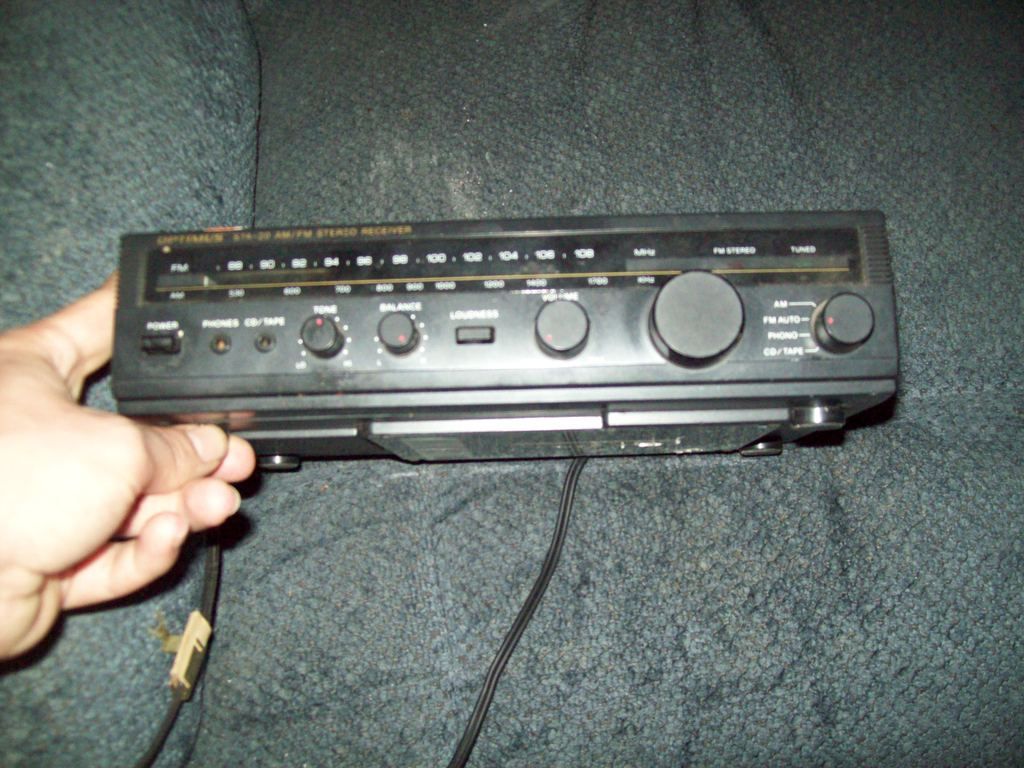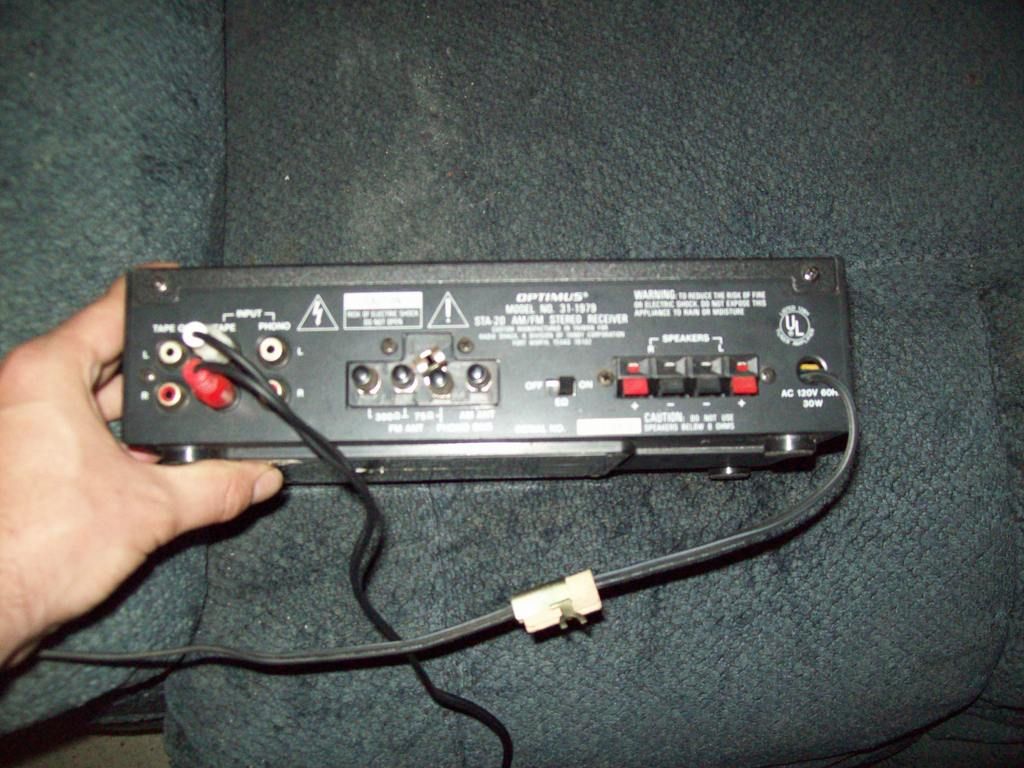 Nintendo madness at Goodwill! They just happened to have a Nintendo Wii and a Nintendo NES at the same time so I bought them both! The Wii came with the power and AC cables + sensor bar + a pro controller for $15. The NES was just the console, but I just happened to have a controller, AC adapter and of course RCA cables to make it complete. I tested it out, expected the 72-pin connector to be wore out but it fires up the games right away! Price for the NES $10.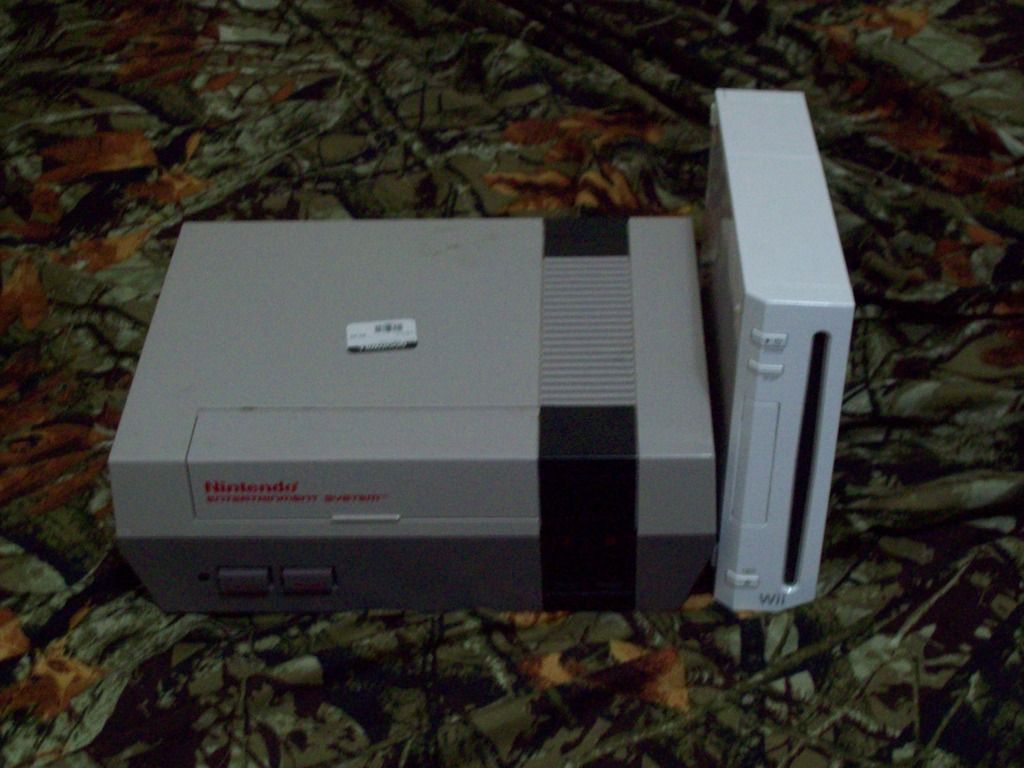 An old JCPenney Record+ Cassette from Salvation Army $10. Record and AM/FM works great but I think the cassette needs a new belt. $10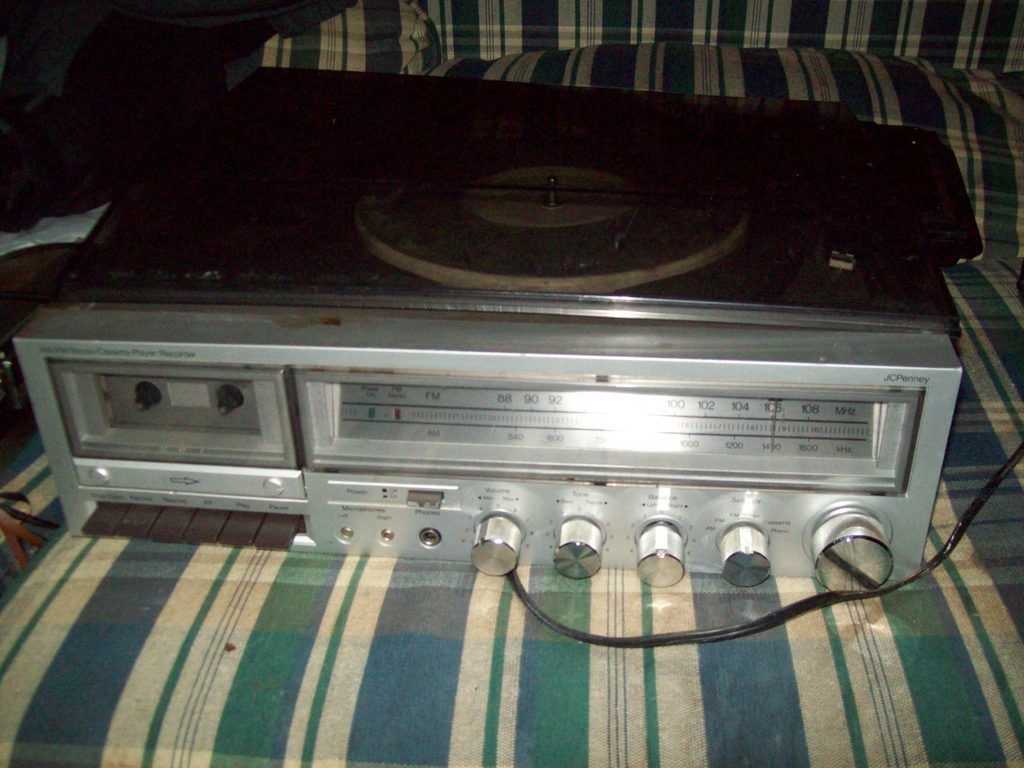 Now just for fun a few things I don't think I posted in the other thread
Fisher AM/FM Record player + original speakers (speakers not pictured)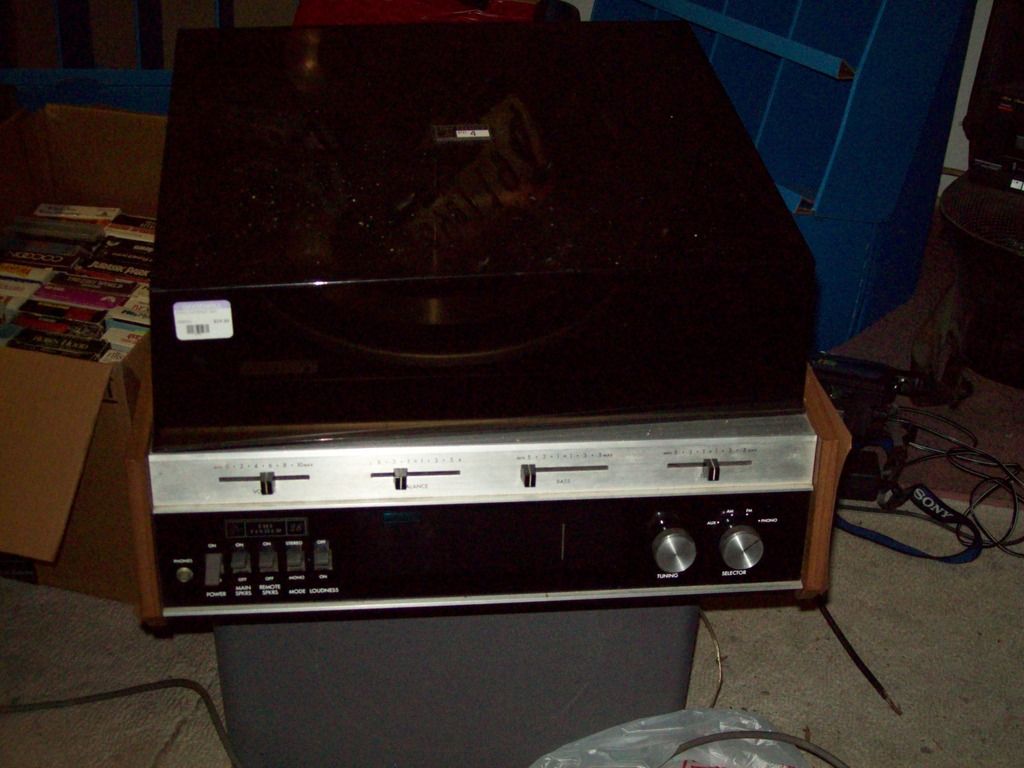 Cassette Transformer!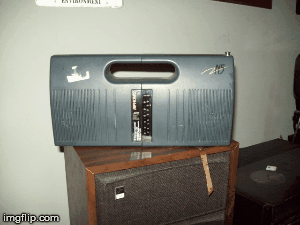 Portable VHS plugs right into your cigarette lighter! The best way to watch video on the go!